Review and Forecast (zones)
Select a zone on the image to view the data.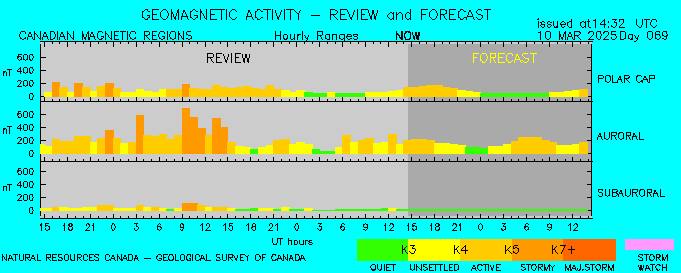 Graph of the magnetic activity in the last 48 hours and the magnetic activity forecast for the next 24 hours for the polar cap, auroral, and sub-auroral zones. For each zones, the measured or forecast hourly range values of the magnetic field variations are shown.
Date modified: